Algeria,
Albania,
Angola,
Antarctica, Argentina,
Australia,
Austria,
Belgium,
Benin,
Brazil,
Bulgaria,
Burma, Cambodia, Cameroon,
Canada,
Check Republic,
China,
Croatia,
Cuba,
Cyprus,
Dominican Republic,
Ecuador, Egypt,
Emirates, Ethiopia,
Finland,
France,
Germany, Great Britain, Greece, Greenland, Guatemala, Guinea Conakry,
Honduras,
Hungary,
India,
Indonesia,
Iran,
Israel,
Italy,
Ivory Coast,
Jamaica,
Jordan,
Kenya,
Laos,
Lebanon,
Libya,
Malaysia,
Mali,
Mauritania,
Mauritius,
Mexico,
Montenegro,
Morocco,
Namibia,
Netherlands,
New Zealand, Niger,
Norway, Oman,
Peru,
Poland, Polynesia,
Portugal,
Rumania,
Russia,
Saint Lucia, Saudi Arabia,
Serbia, Senegal,
Singapore,
Slovakia,
Slovenia, Spain,
Somaliland,
Sri Lanka,
Sudan,
Tanzania,
Togo,
Tunisia,
Turkey,
Uganda,
Ukraine,
Uruguay,
Usa,
Uzbekistan,
Venezuela,
Vietnam,
Yemen
PORTFOLIO






BOLIVIA, A NETWORK OF WOMEN
A journey to Bolivia to meet those women's associations that work with fair trade. Interviews with Martha Poma, vicepresident of Bolivian senate, Bertha Blanco, councillor of El Alto and Roberta Boscoso, ex-minister of commerce. The video has been realized with the support of Regione Veneto in Italy within its project Veneto Equo and with the cooperatives Pace e Sviluppo, Unicomondo, Ctm Altromercato and Fair Trade Italia. Photography Aldo Pavan, video Marisa Bortoletto, editing Marco Pavan .


ISSUES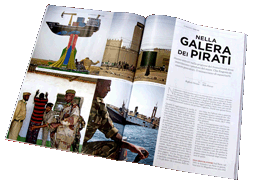 PIRATES OF SOMALILAND
in "GQ" august 2011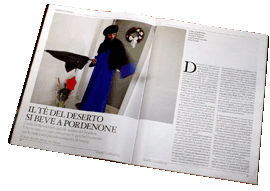 TUAREG LIVING IN PORDENONE
in "Io Donna" february 2011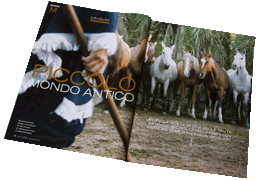 URUGUAY PAMPA

in "
Qui Touring
" december 2010
If you like Aldo's images feel free to contact him and ask for customized products or propose him an assignment.
BOOKS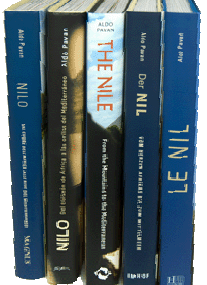 LAST MAGAZINES OR CLIENTS
Africa, Altair, Airone, Asti , Comune di Venezia, Consorzio, Bell'Italia, Bell'Europa, Bisol, Conde Nast Traveller Espana, D Repubblica, De Agostini, Dove, Econstat, Flair, In Viaggio, Io Donna, Kel 12, Latitudelife, Lonely Planet Espana, Mondo in Tasca, Qui Touring, Spirito Di Vino, Ubuntu Travel, Verve, Week End e Viaggi